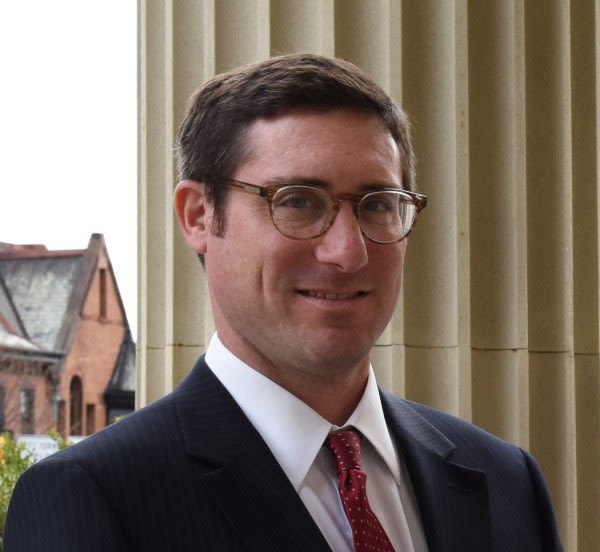 As the son of our firm's founder Larry Goldberg, one of the Philadelphia area's preeminent trial attorneys, Joel grew up witnessing his father's dedication and the tireless efforts required to successfully protect the rights of our injured community members. He has continued on in his father's footsteps, devoting his practice to advocating for clients who have suffered serious, catastrophic, or fatal injuries because of others carelessness.
Throughout Joel's career, he has secured many multi-million dollar recoveries for his clients. These clients include those injured or killed by drunk drivers, motorists, commercial vehicles, and construction equipment, as well as others who were who were victims of crime, unsafe products, and medical malpractice.
Joel has always been ready and willing to fight for our best public interests. In addition to his injury litigation experience, the Superior Court agreed with his legal analysis in the Pennsylvania Uniform Fraudulent Transfer Act case of Fell v. 340 Associates, et al., 125 A.3d 75 (Pa. Super. 2015). This Superior Court opinion relied upon his trial and briefs, and has become a powerful tool for creditors seeking to set aside debtors fraudulent transfers. In this particular case, this opinion allowed his client, a drunk driving victim, to recover a portion of her over seven-million dollar judgment against the defendant bar. Following his argument before the Pennsylvania Supreme Court, our Commonwealth adopted much of his legal reasoning to formally recognize the "enterprise liability" doctrine of corporate veil piercing to allow a company to be liable for a sister company's debt. Mortimer v. McCool, et al., 255 A.3d 261 (Pa. 2021).
Born and raised in the Borough of West Chester, Joel received his undergraduate degree from Lafayette College. He then worked in the accounting field while living in San Diego, before receiving his law degree from California Western School of Law. While there, he was the co-director of the Student Bar Association's Community Outreach Committee and he spent time each week tutoring inner-city charter school students, while also working for a public health care district assisting with legal issues in the healthcare field.
He is a member of the Pennsylvania Association for Justice, the Chester County Bar Association, the American Bar Association, and the Pennsylvania Bar Association. He's been recognized as a Super Lawyers Rising Star in personal injury, an award offered to no more than 2.5% of attorneys in the state.
Joel resides locally with his wife and two young children. He is dedicated to making this community safer for our future generations.