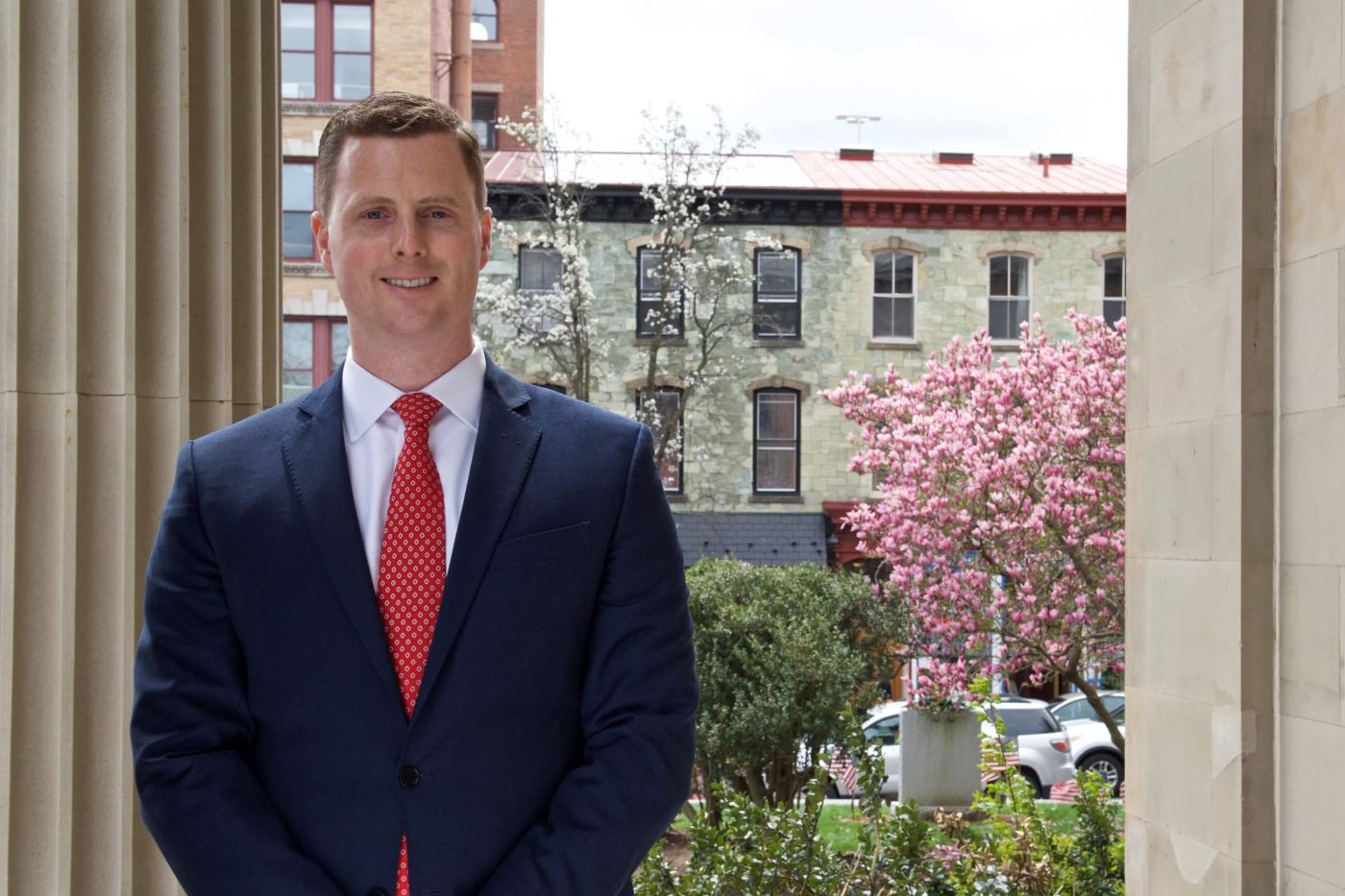 Chad Maloney is an experienced and accomplished litigator with a passion for helping others. He joined Goldberg, Goldberg & Maloney following a distinguished career as a prosecutor for the United States Marine Corps and the Chester County District Attorney's Office. While a prosecutor, Chad tried more than 25 jury trials as lead counsel, including cases involving murder, rape, robbery, and high value theft. Chad now uses his significant trial experience fighting for the victims of crime to advocate for the clients of Goldberg, Goldberg & Maloney.
EDUCATION, MILITARY SERVICE, TRIAL EXPERIENCE, AND HONORS
Chad is a graduate of Dickinson College and Temple University Beasley School of Law. At Temple, Chad took full advantage of the law school's nationally recognized trial advocacy program building strong litigation skills through hours of practice. He was repeatedly recognized among his peers for his work ethic and natural courtroom ability. Upon graduation, Chad received the prestigious Integrated Trial Advocacy Program Award.
Following law school, Chad chose to serve his country. He followed in his father's footsteps by entering the United States Marine Corps. Despite already being an attorney, Chad spent nine months in intensive military training earning the title of Marine while learning how to be a rifleman first. During that time, Chad continued to thrive. He was elected by over 300 of his Marine peers and instructors to serve as President of the Mess, presiding over the final ceremonial banquet and delivering the keynote address at the conclusion of training. Chad then went to the Naval Justice School to learn the specifics of being a Judge Advocate (JAG), where he also graduated with honors.
Following training, Chad was stationed at multiple bases in the San Diego area. As a military trial attorney, Chad was certified as a Special Victims Prosecutor and tried 16 federal jury trials. Chad was again recognized among his peers, continually given leadership positions and complex cases based on his proven track record of professionalism, hard work, and stellar litigation skills.
Chad left the Marine Corps after over four years of honorable service and joined the Chester County District Attorney's Office. He was looking to continue his public service while growing as a prosecutor. During his three and half years as an Assistant District Attorney, Chad tried 12 jury trials and handled hundreds of other cases that ended in non-trial dispositions. Chad was selected by the elected District Attorney to supervise, mentor, and train all junior prosecutors during their first 18 months in the office. He also instructed newly hired prosecutors on trial advocacy as part of an intraoffice six-month litigation training program.
Chad continues to work on his litigation skills not only in the courtroom but also in the classroom, recently graduating with honors from the nationally ranked LL.M. (Master of Laws) in Trial Advocacy program from Temple University Beasley School of Law, where he focused on civil litigation. He is currently pursuing his Master of Business Administration from the Temple University Fox School of Business.
Chad is the father of two young children and resides locally with his family.